Branding
Branding is the fuel your business needs to move forward!
We, Pradeep Advertising, the Leading Branding Company in Guwahati, have reinforced our position among Top Branding Companies in Assam and North East with our extremely innovative branding strategies and creative design, successful brand management campaigns and services. Pradeep Advertising leads the brand management companies in Guwahati and has the most experienced and creative team of branding professionals who have contributed to the success of many prominent brands in the Region!
Need to revisit your brand strategy? Looking to create a new brand? Wanting to update your existing marketing materials? Call us TODAY at +91-98640-66311
The ever growing competition in the market makes it crucial for businesses to do everything possible not only to attract prospective customers' interest but also to retain it and convert it into loyalty if possible. This is possible only if a business invests in development and execution of a powerful brand strategy and that's what we offer to our clients!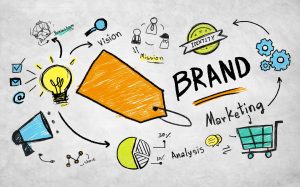 The Pradeep Advertising approach to brand management addresses what's most often ignored by most advertising agencies. We recognize and appreciate that branding transcends beyond merely a logo or a tagline or attractive packaging or launching a new advertising campaign. Instead, when a advertising agency like ours works on development of a branding strategy, the focus is on helping your business improve upon its market share, enter new markets and market segments, attract and retain the attention of your target audiences, engage your audiences with meaningful conversations with your brand, enhance customer loyalty and ultimately grow revenues and profit!
As an experienced advertising agency, we start by looking at the existing processes, tools and behaviors that impact how your brand is communicated to and perceived by your target audiences. We finish by helping you re-create sound business processes and simpler tools to reinforce your brand image across platforms while also maintaining consistency in communication. We offer a wide variety of branding services such as Event, Shop, In-shop, Van and Highway Branding Etc.
Your brand vision, image, and messages need to be consistently used in ALL your corporate communications — not just marketing materials but also internal presentations, technical presentations, phone conversations, sales calls, etc. Once this occurs, your company is able to reduce the time and cost of maintaining its brand image. And this is among the activities that we execute for our clients as one of the leading branding agencies in Guwahati!