Event Management
We, Pradeep advertising, a Guwahati based Advertising Agency offering premium Event management and Media management services that manages Corporate, Commercial, Fashion & Entertainment and Private events. We offer complete solution for any type of your event needs. Be it- Lifestyle Events, Media Communications, Corporate Conferences or Exhibitions. We will design and deliver an event that will help you achieve your goals.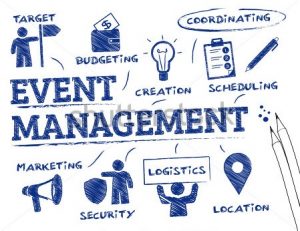 No matter what your requirement may be, our first priority lies in gaining an in-depth understanding of how your business works, what you hope to achieve, and what we can do to deliver results that exceed all expectations.
At Pradeep Advertising, your money is important – to you and us. We ensure cost-effective service, accountability and flexibility. Most of all, we treat your event like it is ours. Whatever your budget, we have solutions you will not find elsewhere.
We are backed by a young and dynamic team of experienced professionals that puts in remarkable efforts & emphasis to make sure your events are executed with the best way possible. We have been providing tailored event management solutions to our valued customers in and around Guwahati
Being a full- fledged Event Management Company We thrive to create unparalleled event experiences for every client we cater. We have been working in the area of corporate services, road shows and promotions and ensure a seamless flow of work right from the start till the end. We have a core team to address your entire event planning needs and assure satisfaction. We conceptualize and develop a comprehensive plan that suits your budget and on approval execute and manage with excellent efficiency. Thus it's no surprise to us as we are trusted to deliver time and again by our clients and get recommended by them for our multitudinous event management capability.
Count on us for any and every event in the womb of time and it will be delivered!
Events connect people, breeds innovation, builds communities and spark change!
Think we can help plan your next event? Speak to us at   +91-98640-66311, +91-98640-84809 and 9706066316